"Mutual respect and trust"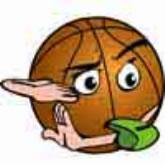 The GBCA was invited by the referees Committee in the 27th Educational Clinic "Georgios Akasoglou", which was held on Saturday in Volos. The Coaches Association noted the need for mutual respect and trust between coaches and referees, mentioning also the obligation for the control of coach's ids before every game.
 The Greek Basketball Coaches Association was represented by the member of the administration board, Konstantinos Kourkoubas, who made a short intervention, which was based on three different things.
First he wished for a successful clinic and then we talked about the need for mutual respect and trust between the coaches and the referees, because that is the only the way that both parties can make their job easier and better. Concluding Konstantinos Kourkoubas asked for the referees' assistance in the legalization of the Greek coach, something that can be done with the constant coaching ID check before every game.