Sfairopoulos in Kolossos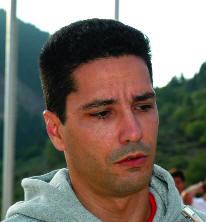 Sfairopoulos has worked in Apollonas Kalamarias, PAOK, Olympiakos and the national team. He will lecture on the 13th and the 14th of June at the 9th International Clinic for Young Players, which will be held by the GBCA in Veroia.
At his first quotes as the head coach of Kolossos he said: "I want to thank the administration of Kolossos for the trust that they showed me. It is very serious and responsible administration, with zest, attitude and vision for the team. These are the reasons I took under consideration and accepted with pleasure the offer of Kolossos. I am sure that we will make a new start to our goal which is the consecration at A1 league. We will fight for our goal and we want to create a competitive team, which will lay on the court all its powers. We want the people of Rhodos on our side, as always, to support our efforts".