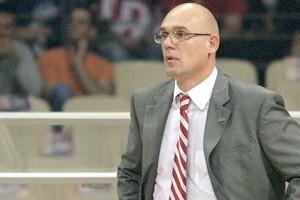 Neven Spahija will talk about three very interesting topics in the International Clinic "Athens 2008" (17-19 of July), which will be held by the Greek Basketball Coaches Association. The Croatian coach, who was the last year's champion in Spain with Tau, will lecture about offense, defense and transition.
Distinctly, Neven Spahija, who took the place of Aito Reneses in this year's panel (the Spaniard coach was named head coach of the national team of his home country and informed that he could not make it to Athens), will talk about the "offensive transition", the "triple switch" and the "weak side action".
The International Clinic "Athens 2008" will be held on the 17th, the 18th and the 19th of July in the indoor sports hall of Panellinios (Evelpidon 2, Kipseli). Beides Neven Spahija the other lecturers will be Eric Musselman, Mike Dunlap and Oktay Mahmouti.