Congratulations to the "golden" juniors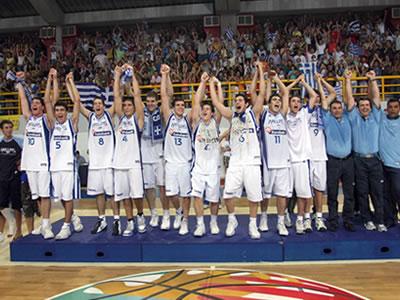 The Greek Basketball Coaches Association sent a congratulatory letter in the Greek Basketball Federation for the great success of the "golden" national U-18 team of Giorgos Vlassopoulos, which made us all proud.
The content of the letter:
"The Greek Basketball Coaches Association wanted to express the joy and the pride that everybody in Greece felt last Sunday, by congratulating the nation U-18 team which won the gold medal in the European Championship.
The GBCA felt the need to give credit to the players, to the coach Giorgos Vlassopoulos, to his assistants and to everyone that contribute to this great success.
The "golden" juniors not only did they teach… basketball, but they gave a show of moral and character, following the example of the men's national team.
As they got a push from the achievements of the previous national teams, they will now push young players and young fans to the basketball court and we hope that this gold medal will be only the beginning for ever greater success in the future".