Katsikaris left Valencia's bench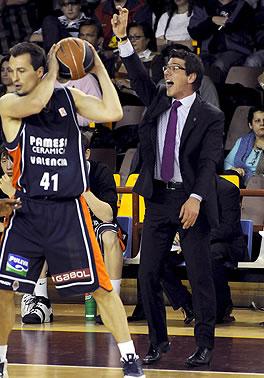 Fotis Katsikaris is no longer the coach of Valencia, as it was announced on Monday by the technical manager of the team, Jonnhy Rogers. The Greek coach sat for the last time on Pamesa's bench in the home loss from Manresa.
Fotis Katsikaris worked for two years in the Spanish club, showcasing many successive moments like the 5th place in ACB (last year) or the participation on the ULEB Cup's Final-8. Moreover he was named "coach of the year" in April of 2008.
The 41years-old coach worked many years as an assistant coach in AEK (he was head coach for two years) and has also sat on the bench of Dynamo St. Petersburg.