Butautas: "I believe in lithuanian basketball"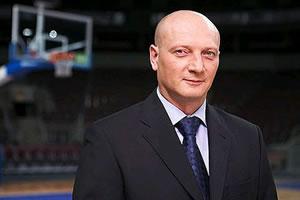 The next generation of Lithuania is preparing for the European Championship of Poland and the coach Ramunas Butautas is making clear that he believes a lot in his team. The experience coach talked to the official site of FIBA for the new challenge of one of the traditonal powerhouses of European basketball.
When you lose players like Ramunas Siskauskas, Rimantas Kaukenas and Sarunas Jasikevicius you know that they are not just any kind of players.
"These are players who are the mega stars of Lithuanian basketball and also big stars in European basketball.
"Losing these guys would hurt any team and we have to move on.
"We are building a new team now and I really do believe in all of my players.
"I have every belief in Lithuanian basketball because we play and concentrate on nothing but team basketball.
"With this approach, we are very confident with what can be achieved in Poland."
Despite the absence of some legendary names, Lithuania will still step out onto the court in Wroclaw as favourites to make the second round but the play-caller was quick to point out that as far as he is concerned, nothing has been decided in Group D.
"We have a lot of work to do between now and the Championships and we are going to be watching all of our opponents in EuroBasket very closely.
"By that I mean the matches of every team in our group from Poland, Bulgaria and Turkey.
"That is because our group is not easy and we will have to give respect and hard work against every one of our opponents."
While you might expect a success against fellow medal chasers Slovenia to have Butautas singing the praises of his team, the coach showed he is a hard taskmaster after being left far from impressed with how his side performed.
"It was a very tough game with Slovenia and we controlled the game for three quarters. We then lost our way and played very bad. We made far too many mistakes.
"We completely lost control and played without discipline in the last quarter and so I am not very happy.
"However I suppose this was our first game and I hope that game by game we can get better as we head towards the Championships in Poland.
"I think there is lots of time for us to improve."
Basketball Coach Ενότητες Άρθρων