Wishes to the national team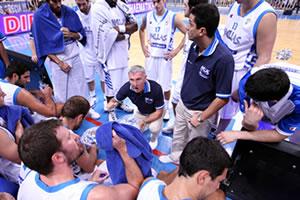 The Greek Basketball Coaches Association wants to wish "good luck" and "a lot of success" to the National Team, which starts its fight in the final round of the European Championship on Monday. The players and the coaches, who have a difficult task in the Eurobasket, have all our support as the men's team is considered the "official favorite" of the Greeks.
The national team is full of talent has a great coaching stuff and has all the potential to go on the top one more time.
Good luck!