The new issue of "Basketball Coach"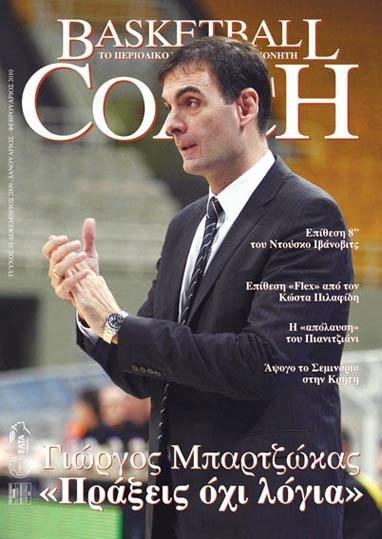 The 33rd issue of "Basketball Coach", the magazine the Greek Basketball Coaches Association is publishing every two months is released. In this issue you can find many interesting subjects.
Giorgos Bartzokas gave an interesting interview, in which he talks about the success he is having with Maroussi. He also mentioned many technical issues and underlined "that coach has to do and not to say".
In this issue of "Basketball Coach" Kostas Pilafidis analyzed the "flex offense", while the coach of Siena, Simone Pianigianni, explained what he enjoys most in basketball.
The coach of Caja Laboral, Dusko Ivanovic, lectured about special situations and mentions his ideas for how a team can score in eight seconds.
Basketball Coach Ενότητες Άρθρων