Visit to the Christodouleio Foundation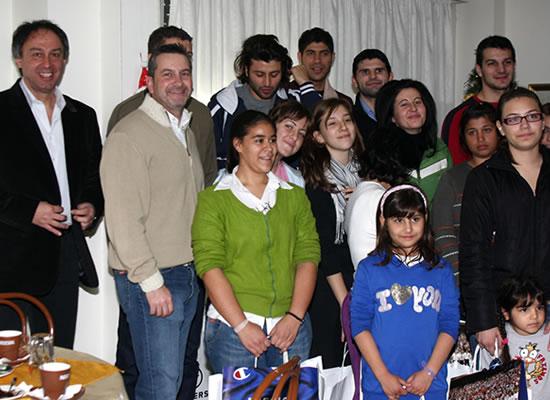 The "Week of Love", which is held by the GBCA, the Players' Union, ESAKE and the "Pelargoi", started with the visit to the "Christodouleio Foundation".
The GBCA was represented by Elias Zouros (member of the administration board), Giorgos Zevgolis and Thomas Nikou. 

During the visit they gave away presents and a... warm hug, with the president of the foundation saying that "We would like to thank from the depths of our hearts the unconditional love that you show to our foundation over the past years. The joy of the kids is great. I want to say again a big "thank you" from all our girls and I hope that our relationship will be carried on in the future".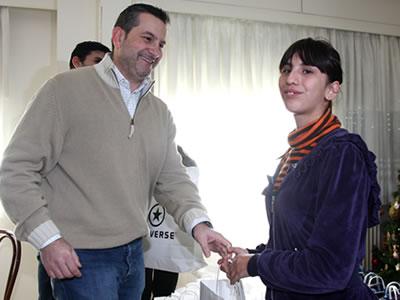 On behalf of the coaches Elias Zouros quoted "It gives great joy to be here. We want to note that we are standing next to you not only during Christmas time, but during the whole year, wanting to help in any possible way".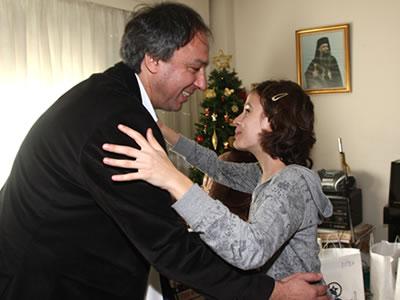 The Players' Union was represented by Manolis Papamakarios, Panagiotis Vasilopoulos, Kostas Tsartsaris, Giorgos Kalaitzis, Akis Kallinikidis, Panagiotis Doumanis, Alexis Tolias, Thodoros Sioutis, Christos Deligiannis, Antonis Mantzaris and Kostas Alexandridis. On behalf of ESAKE came Giorgos Kondilis, the general manager, while Giannis Galanopoulos represented the "Pelargoi".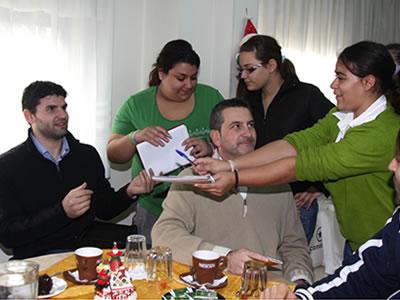 The "week of love" will go on the next days in Larissa, Serres, Thessaloniki and Trikala. 
Basketball Coach Ενότητες Άρθρων