Trikala the last stop of the "week of love"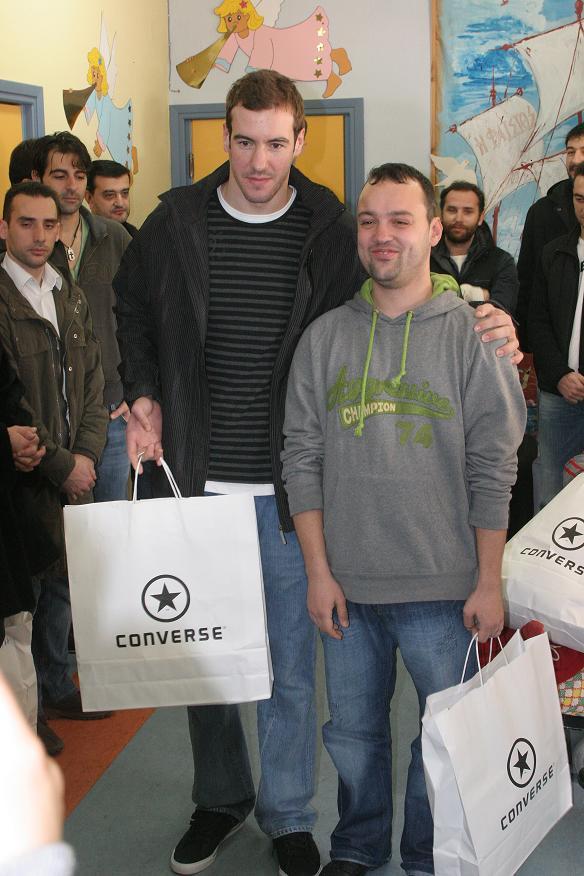 The "week of love", held by the GBCA in collaboration with the Players' Union, the league and the "Pelargoi" Fan Club, came to end on Thursday morning. Trikala and the "Center of creative activity of Children with special needs" was the last stop. There the representatives of the Association Vaggelis Aggelou, Thanasis Yaples, Vassilis Remetis and Thodoros Bolatoglou, gave away presents and had moments of joy with the children.
On behalf of the players and except the general secretary Kostas Alexandris gathered Savo Djiganovic, Dimitris Bogdanos, Prodromos Nikolaidis, Giorgos Fountas and Dimitris Charitopoulos from the Trikala team.
Now it is up to the GBCA, the Players' Union and the other sides that contributed in the "week of love", to continue these kind of actions in the future and not only during Christmas. The children of such Institutions and Hospitals need those moves and the GBCA is feeling the obligation to keep up the work.
The Coaches Association wants to thank all of those coaches and players that contributed, in order to hand hope and joy to the children with need.
Basketball Coach Ενότητες Άρθρων