Aphorism of violence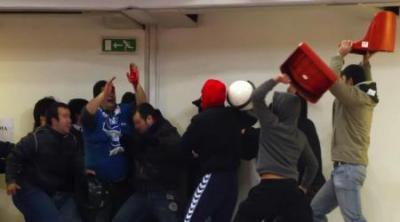 The GBCA was shocked watching the tragic events that took place in the stands of Elliniko Stadium, before the start of the game between Panionios and Aigaleo. Any violent action in a sports arena and especially in a basketball court not only is condemnable, but is opposed to the meaning and the nature of sports. Wherever those tragic scenes of violence came from, there are unacceptable, unreasonable and culpable.
The Association thinks that the situation has gone out of limits and there is need for drastic measures, in order the disturber and the persons that aim to those violent acts must be punished.
There cannot be a coach, a player or a fan of sports putting his life in danger. We are dealing with professional players placed in their professional environment, who risk their life.
The GBCA condemns violence and calls all the sides to work together so the basketball courts will remain unhurt by those actions. The Greek Coaches are ready to help in any way they can.