Toufas-Christopoulos lecturing in Crete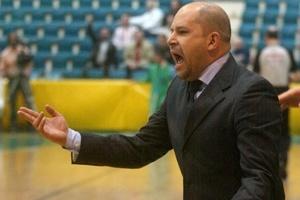 The GBCA announces the schedule of the first local clinic for the 2009 that is holding, with the help of the local Union and the Federation in Crete. Nikos Toufas and Giannis Christopoulos will talk on the 31st of January and the 1st of February in Irakleio.
The elections for the local office in Crete will take place after the end of the clinic.
The clinic will start on Saturday (31/1) at 17.00 with the national team coach, Nikos Toufas, lecturing about the "fast break". In 18.45 Giannis Christopoulos (with great A1 experience with Apollonas, AEL, Olympiada and Trikala) will talk about "learning and improving individual technique".
On Sunday the clinic will continue on 09.00 with Giannis Christopoulos will teach "two men plays: teaching and learning and will be concluded with Nikos Toufas analyzing the "zone defense".
Basketball Coach Ενότητες Άρθρων