Everything is ready for the first clinic of the year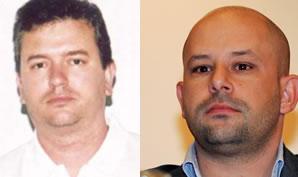 Everything is ready for the first clinic of 2009, which will be held by the GBCA on Saturday (31/1) and Sunday (1/2) in Herakleion Crete (in "Lido" gym). The national team coach, Nikos Toufas and Giannis Christopoulos with the experience from the A1 League will give lectures in this first local clinic.
We have to note that after the conclusion of the clinic the elections of the local office in Crete will take place.
The clinic will start on Saturday (31/1) in 17.00 with Nikos Toufas lecturing on "transition". In 18.45 Giannis Christopoulos (who have coached in Apollonas, AEL, Olympiada and Trikala) will follow talking about "learning and improving the individual technique".
On Sunday the clinic will go on with Giannis Christopoulos teaching on 09.00 about the "two-men plays: learning and improving". Nikos Toufas will close the clinic with his lecture on "man-to-man defense".
The program in details.
Basketball Coach Ενότητες Άρθρων