Korfas and the pick-n-roll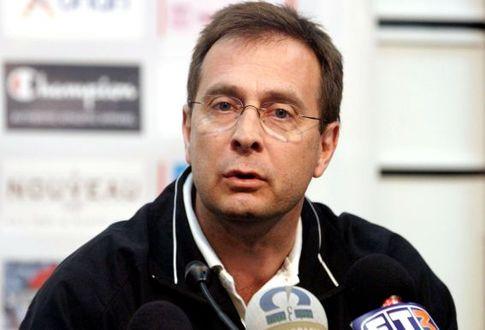 The monthly gathering of the coaches in Salonica was held with great success in the office of the Association in Mikra. The main lecturer was the head coach of Apollonas Kalamarias, John Korfas, who talked about the pick-n-roll and the "one-on-one". The Greek coach talked about his coaching experience and as he was a play-maker for many years he analyzed the player's point of view.
John Korfas was introduced by the Vice President of the GBCA, Thodoros Rodopoulos, who talked about his full career and his playing experience as a play-maker. The coaches that showed up asked many questions after the lecture and different opinion were heard.