Katsikaris lectures in Spain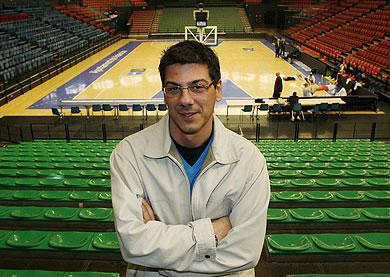 Fotis Katsikaris continues to represent the Greek Coaches in Europe. On the 26th and the 27th of April he lectured in Local Clinics in Spain, after the invitation of the Catalan Coaches Association in Girona and Lleida.
On Sunday Fotis Katsikaris was the honored guest of the Catalan Federation and talked in Blanes (an area near Girona) during the Cadets Final-For.
The subject that the Greek coach analyzed was "one-on-one situations in the set offense". Theo other lecturer was Richar Casas.
On Monday Fotis Katsikaris took part in the clinic of the Catalan Coaches Association in Leida, where he talked about "the development of the tactical and technical skills of a perimeter player".