Daglas: "I never said I will be a technical advisor"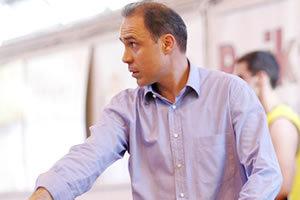 With great surprise we read on "basketblog.gr" the involvement of the Association and of its member, Alekos Daglas, in working issues. Without any intension to bring tension we would like to ask the author of this article the following:
Alekos Daglas never said that next year will be working in two teams. If the reporter had asked him before publishing the article, he might have got the answers he was looking for.
You cannot blame someone depending on "wills" or "whens".
In the present time Alekos Daglas in unemployed and he is not coaching any team. When he finds one everyone can enter the "set" mode and when he finds a second one prepare to "fire".
Alekos Daglas noted that "the term technical advisor is not correct. I never agreed with the administration for something like that. My only commitment to Esperides is that I will always stand next to them as a friend".
So we can come to the conclusion that the article against the Association is considered meaningless, false and without any basis.
Moreover the GBCA is wondering how the same reporter is writing again against the Association with such an ease.