Pedoulakis instead of Flevarakis in AEK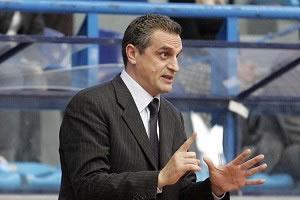 Argiris Pedoulakis will be the new head coach of AEK until the end of the season. The administration of the "Two-Headed Eagle" announced it on Thursday. He will replace Kostas Flevarakis, who coached the team for 1 ½ years.

We don't need to talk much. We have to look forward, work hard and win back some lost ground. The first thing is to get to know each other and do whatever we can to fulfill our goal" was the first comment of Argiris Pedoulakis.

The experienced coach started his career from Amila Peristeriou and then took over Peristeri. He led the "blue-yellow" team to the Euroleague. He has also worked in Makedonikos, Panellinios and AGOR.
Vaggelis Ziagos remained in the coaching staff, while Kostas Papazoglou left the team following Kostas Flevarakis.