E. Messina: "The toughest group"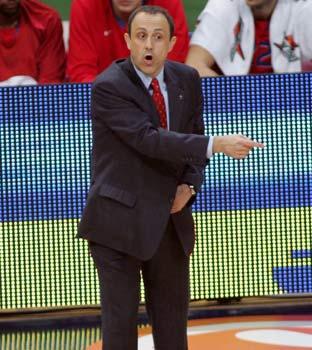 Real Madrid is considered the most unlucky team of the competition after the draw of the Top-16, as its coach Ettore Messina. The Italian coach talked to the Spanish Press and made clear that Real from the first spot couldn't had a more difficult group, as it will face Siena, Maccabi and Efes Pilsen.

"It is clear that this group is the toughest of the competition. The criteria of the Euroleague didn't help us at all. We got the first spot, but know will face three very good teams. There is no easy game for us, as the fourth team of the group is Efes Pilsen.

The group will be judged on details. There is not a clear favorite team. It is a difficult situation and we have the get over it. We need to have clear mind, luck and health".
Basketball Coach Ενότητες Άρθρων