A battle about the... end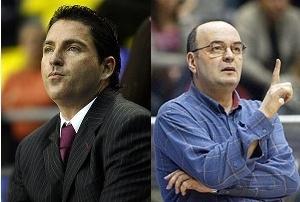 European basketball is on flames after the big game of Partizan against Barcelona. "El Mundo Deportivo" hosts comments from the two coaches. Xavi Pascual talks about something went lightly, while Dusko Vujosevic "shouts" that the basket shouldn't count.

Xavi Pascual: "Before mention whether the basket should count, I have to say that Veselj commits a clear foul when he tries to stop Michael. As for the last play the referees should count the basket, because it is illegal to touch the ball, as it happened.

The 10-0 of the regular season it was a bid heavy for my team. The first half against Partizan it was very bad for us, we didn't play defense, we didn't execute in offense, we didn't do anything. We came together in the third quarter, but we didn't know how to stay in that level until the end. Offensively we had major problems".

Jaka Lakovic said that "the basket should have counted. The ball was going in and Roberts took it out irregularly".

The coach of Partizan, Dusko Ivanovic said that "it was clear that the ball was going out. We have seen 15 times plays like that and nobody said anything".