N. Vujosevic: "Pressure, fatigue and sacrifices"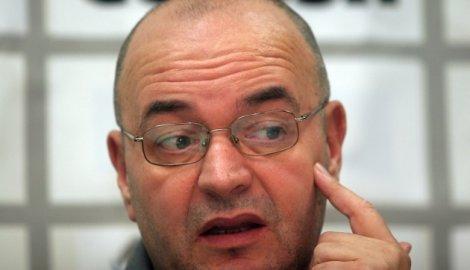 Once more Partizan and Dusko Vujosevic set Euroleague... on fire. The win of the Serbian team in "Nokia Arena" against Maccabi was the game that outstand the first games of the quarter-finals. The experienced coach Vujosevic stalked about the triumph of Partizan and made clear that this result doesn't mean anything at all.

"I am very happy for the win. I truly respect coach Pini Gershon. We managed to take the game, but I have to say that we were impressed by the fans. We realized how important the game was, when we entered the arena.
Even when Maccabi took a big lead I was calm on the bench, because I say that as the game went by, we had a big chance to win it. And now we have only managed to hold the home advantage and nothing more. We have to stay focused and not quit any game.
My players entered the game with fear, but after one point the fear was gone and we started playing up to our true potentials. I am very satisfied from the guys who came from the bench and gave a lot of solutions and calmness to the team. In the second half, when we have surpassed the shock we fought for the win. We have to learn to play under pressure.
In a few hours we have the second game and we have to be ready in body and mind. Playing on the highest level doesn't mean comfort and relaxation and that is what I am saying to my players all the time. It needs a lot of pressure, fatigue and sacrifices".