Visit the "Love Association Rethymnon for people with special needs"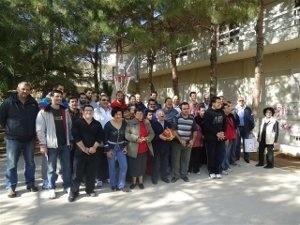 The festive day is approaching and the GBCA, in cooperation with ESAKE PSAK and decided to donate a few smiles to some who need it. So, yesterday (Monday 6 December) visited the "club Rethimno Love for people with disabilities, sharing gifts and received dozens of ... warm smiles.
The GBCA was represented by its Secretary General Theodore Bolatoglou, and a member of the Deaf Stergios.
From PSAK was present Director General Kostas Alexandridis, while the ESAKE Tassos rose.
The event was attended by delegations of the boy, with a representative of the Elephant King Minos.