With success the Local clinic in Lefkada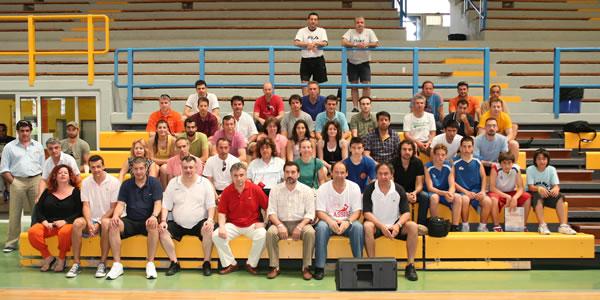 The Greek Basketball Coaches Association -with the help of the local union- organized a very successful local clinic in Lefkada on 31 May and 1 June. Present they gave 45 trainers that watched with particular interest the speeches of Giorgos Zevgolis, Kostas Sorotos and Vasilis Fragias.
Important role in the success of the Local clinic played the hospitality of Doxas Lefkadas and chairman of Thanassis Kavvadas, Municipality Lefkada and the local Union, that also the G.B.C.A. wants to thanks.
The next Local clinics of G.B.C.A. will be carried out on 6-7 June in Xanthi with their basic speakers Theodoros Rodopoulos, Lefteris Kakiousis, Kostas Pilafidis, Dimitris Galanis and Lefteris Chatzikiriakidis and on 7-8 June in Chania with basic speakers Giorgos Kalafatakis, Thanassis Skourtopoulos, Thanassis Papachatzis, Giannis Tzimas and Michalis Daskalakis.