The 26th issue of 'Basketball Coach'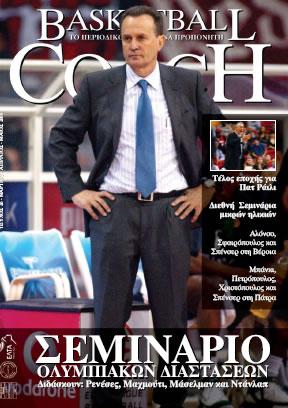 The International Clinic (17-19 July) in Athens will be the main topic of the new issue of the "Basketball Coach", the magazine of the Greek Basketball Coaches Association.
The 26th issue is considered to be one of the fullest in material and subjects. In its page you can find very interesting articles written by Aito Reneses, Marc Calderon, Don Casey and Claudio Coldebela and an analysis of the Northwestern's training program from the GBCA's delegate.

Moreover there is a full report for the International Clinic for Young Players in Veroia and Patras. In the magazine's pages there are contents about the rules' changes, the nutrition of young players, the GBCA'S news and the retirement of the legendary coach, Pat Riley .
Basketball Coach Ενότητες Άρθρων