Congratulations to the National Team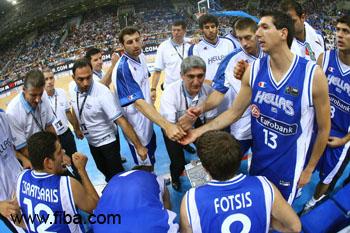 The Greek Basketball Coaches Association congratulates the National Team for its effort during the Olympic Qualification Tournament and wishes the greatest success at the Olympic Games of Beijing. For one more time the presence of "the official favorite" team, filled every soul with pride, optimism and belief for something really good in the biggest athletic meeting of the planet.
All of those who worked in the team, the coaches, the players and the staff deserves congratulations, because what they have shown on and out of the court is considered an example for all as a benchmark and motive for the berth of new athletes.


Greece, good luck in Beijing...
Basketball Coach Ενότητες Άρθρων