The GBCA thanks Panellinios and M. Kiriakou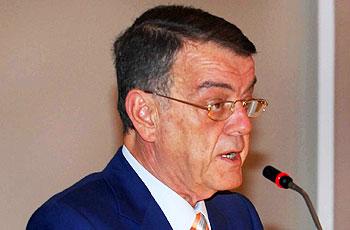 After the conclusion of the International Clinic "Athens 2008" the GBCA is obliged to thank Panellinios Sports Club and especially its president, Minoas Kiriakou, for their support and the help they provided aiming the success of the clinic.

From the beginning until the end the collaboration was remarkable and all everybody from the GBCA recognized the basketball education that regulates the club. A great "thank you" to the General Manager of Panellinios Mr. Michas, to the General Manager of Panellinios BC, Iakovos Filippousis and to all the people that works in the gym and where always eager to help.
Basketball Coach Ενότητες Άρθρων