"Basketball Coaches" has already been released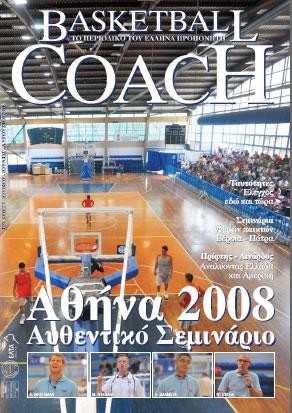 The 27th issue of "Basketball Coach", the official magazine of the Greek Basketball Coaches Association, has already been released. In its contents there can be found extended reviews about the International Clinics of the GBCA in Veroia, Patras (the 9th and 10th Clinic for the Young Players) and the one in Athens ("Athens 2008").
Also in the June-July-August issue there are published articles about the offensive and defensive tactics of the Greek and the American National Team from Dimitris Prifits and Nikos Linardos.
Moreover the readers can find intersting articles about offense (screen far from the ball), about the young ages (written by Ettore Messina), the pass away of legendary Don Haskins and many more related to strength and the news of the GBCA.
In addition for the first time two pages were given to the PAPBC. The players' Association found a place to express their thesis and concerns. 
Basketball Coach Ενότητες Άρθρων