Spahija took over Valencia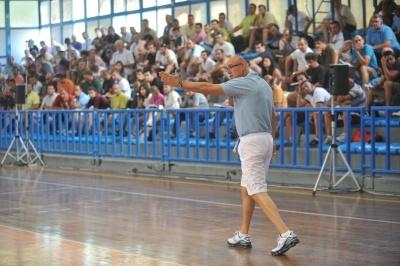 Neven Spahija was chosen by the administration of Valencia to replace Fotis Katsikaris in the bench of the Spanish club. The Croatian coach, who last summer was one of the main lecturers of the International Clinic "Athens 2008", agreed to take the job one day before his 46th birthday.
Neven Shahija will not guide the team on the Sunday game against Granada, as he will start working on Monday, when he will officially presented. Talking to Spanish Media we said that he was happy to be working again in the ACB and he also commented that he expects from everybody in the team hard work.