A love... assist to Ippokrateio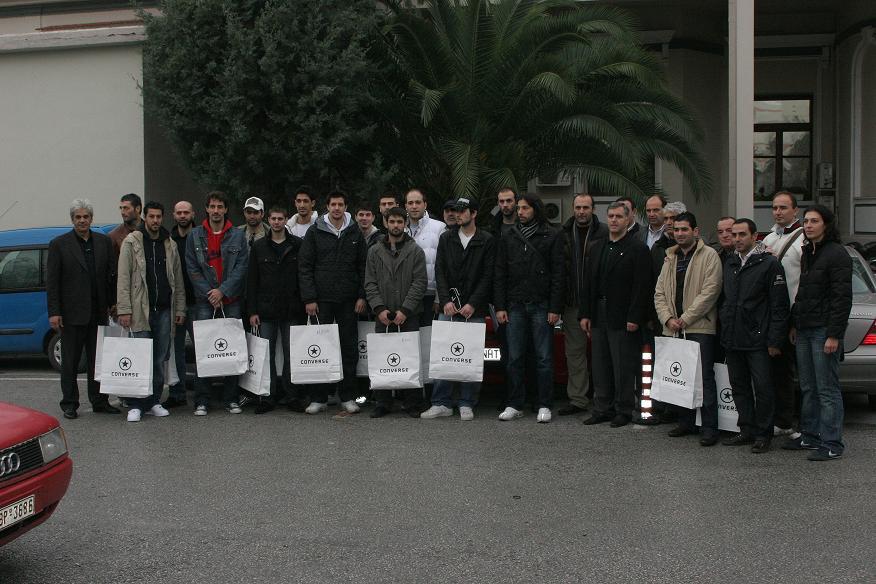 The next stop of the "week of love", which is held by the Greek Basketball Coaches Association, the Players' Union, ESAKE and the "Pelargoi" was at the Ogological department for Children of Ippokrateio Hospital in Thessaloniki. There the representatives of Greek Basketball gave away presents a little bit of joy to the true fighters of life.
The GBCA was represented by Thodoros Rodopoulos (A' Vice President), Giorgos Kalafatakis (B' Vice President), Thodoros Bolatoglou (General Secretary) and also by Konstantinidis, Mouratidis (Member of the Administration Board), Baxevanis and Galanis.
On behalf of the "Pelargoi" Fan Club Ippokratis Vlachopanagiotis was present, while the Players' Union were represented by Kostas Alexandridis and Kiritsis, Kaukis, Tsiaras, Galazoulas, Giannakidis, Vasiliadis, Marmarinos (PAOK), Chatzipetrou, Bardas, Christou (Iraklis), Kokolios, Skarlatos (MENT), Nisiotis, Kloutzos (Hermes) and Maslarinos.
 The "week of love" will be concluded on Thursday in Trikala.