Goodbye...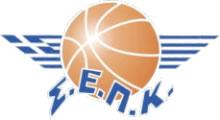 Greek Basketball says "goodbye" to one of its favorite children. Vaggelis Sevdinoglou, 76, passed away yesterday. His name became synonym of Peireas's basketball, while he was also known for his work in AEK and the Greek Basketball Coaches Association, as he was one of the founding members.
Vaggelis Sebdinoglou passed away at the "White Cross" hospital, where he was hospitalized after his savvier head injury.
He was born in Nikaia in 14/1/1933. He started playing basketball in 1951 in Peiraikos. In 1954 he was transferred to AEK, after the decision of the late Missas Pantazopoulos.
He played for seven years in AEK, until 1961 and he was a member of the team that won the club's first Greek Championship in 1958.
After 1961 he started his coaching career. He sat in Peiraikos's bench (men and women team) and after that he coached in Foinikas, Porfiras, YMCA Nikaia and Ionikos. From 1967 until 1970 he worked in the youth teams of AEK.
In 1970 he was named technical supervisor of Olympiakos's youth teams and he was also the associate of Nikos Milas (at first) and Faidonas Mathaiou (later) in the men's team of the "red and whites". In 1973-74 he was named head coach of Olympiakos.
Basketball Coach Ενότητες Άρθρων