A clinic with classic coaches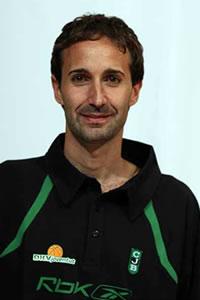 Only a few days are left until the begging of the GBCA's International Clinics. The starting line will be in Veroia (13 and 14 June), where there will be held the International Clinic for Young Players. Then the one in Patras will follow (20-21 June). The climax of the educational actions of the GBCA will be the International Basketball Clinic in Athens, during the Olympic Qualification Tournament (17-19 July).

The level of the lecturers will be without doubt very high. Already two of the coaches are been upgraded, considering that both Giannis Sfairopoulos and Sito Alonso where named head coaches. The Greek coach is the new head coach of Kolossos Rhodes, as his Spanish colleague succeeded Aito Reneses in Badalona's bench.
The subjects that have been chosen are a product of research and they refer to every Greek coach either they work with young ages or with national leagues.
In Patras Kostas Petropoulos and Giannis Christopoulos have a great experience and it is certain that they will hold the level at a high point. As for the International Clinic in Athens the names of the lecturers are considered –by themselves- a guaranty.