Free tickets for Olympic qualifying tournament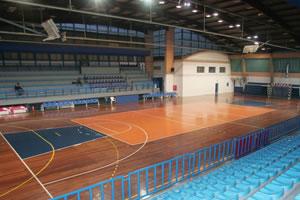 The administration board of the GBCA decided to offer free tickets for the Olympic qualifying tournament, to the participants of the International clinic "ATHENS 2008". The Association bought 250 tickets for the quarter-finals and another 250 for the semi-finals. The first 250 coaches who will register for the clinic, beside all the other benefits, will receive two tickets (value of 40 euros).
These tickets are for the 18th and the 19th of July, which are concidered the most crucial days of the tournament, when there will be decided which two teams (out of the final three) will advance to the Olympic Games in Beijing.