A letter from the GBCA to KED/EOK for the id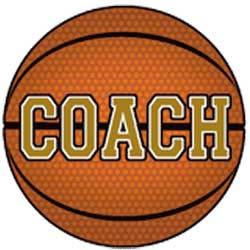 A letter to KED/EOK, which was also receipted to the relevant bodies (ESAKE, local Unions), was send by the Greek Basketball Coaches Association, referring to the "use of the coaching regulation when it comes to check the coaches identification".
 The letter
"As the new season started we feel the need to note -one more time- the necessity to follow the coach regulation, especially the parts referring the check (from the executive officers) of the coach's identification.


The last season (2007-2008) we found ourselves in an unpleasant situation. We discovered that the executive officers didn't follow that procedure, disregarding the obligations written. So there are many examples of coaches working in teams of national divisions (even in A1) without having a coaching card. That means that they possible don't have the right to work in our country. Moreover there are many coaches without the proper identification (referring to their diploma level).

The Association for one more time reminds the obligations coming from the executive's position, so that they can retain the regularity of rights entitled to the GBCA's members. We are asking for a proper check, so that the championships will be protected and the role of the coaches who work filling all the requirements will not be degraded".
Basketball Coach Ενότητες Άρθρων